Welcome to the first review on my blog
Heavengifts was so kind to hook me up with this RDTA called Medusa by Geek Vape.
There is no doubt that RDAs (rebuildable drip atomizer) have a better taste than RTAs (rebuildable tank atomizer).
So why not combine the best of booth worlds and take a RDTA (rebuildable drip tank atomizer). 😀
Like the name would indicate it is a RDA but with a 3ml tank under the build deck.
To be fair it is not really a tank, it is more like a 3ml reservoir. But RDRA wouldn't sound that great, or? 😀
I always was the "tank-guy". A tank should last me the whole day. No worries about a dryhits…
But at home I learned to love my "So Horney" RDA which I mainly use to test Liquids.
So the last days I only used the Medusa RDTA by Geek Vape.
Here are my thoughts:
Packaging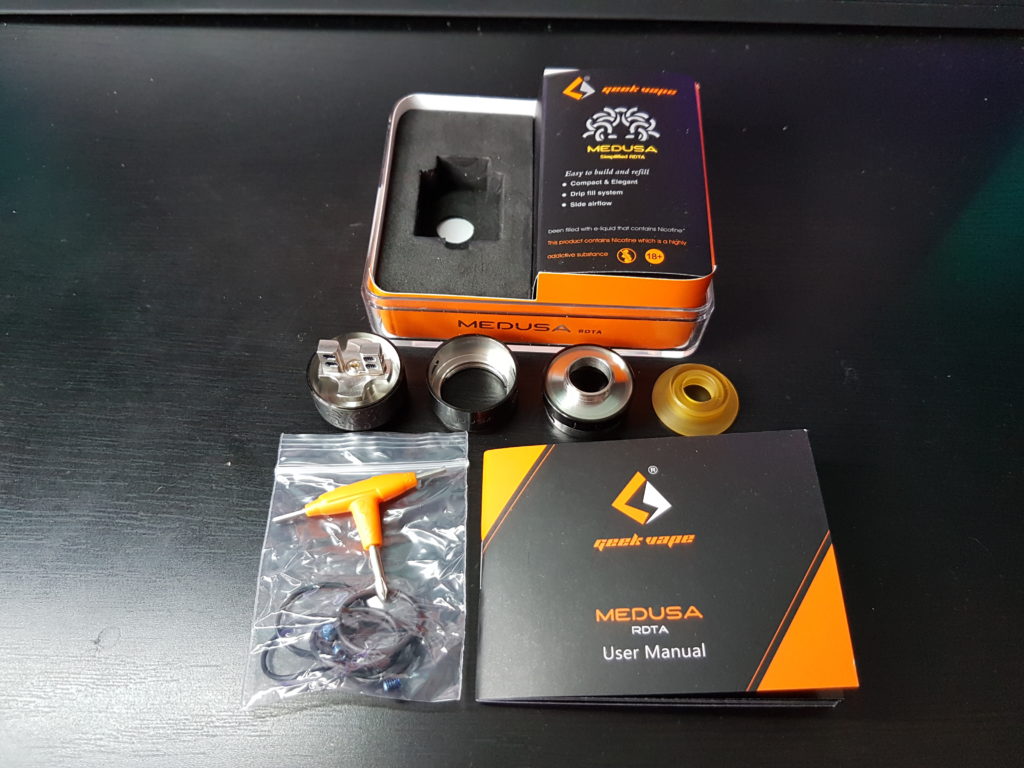 Contains the Medusa RDTA, some spare o-rings and screws, the user manual and the tool for the post screws.
Optic and build quality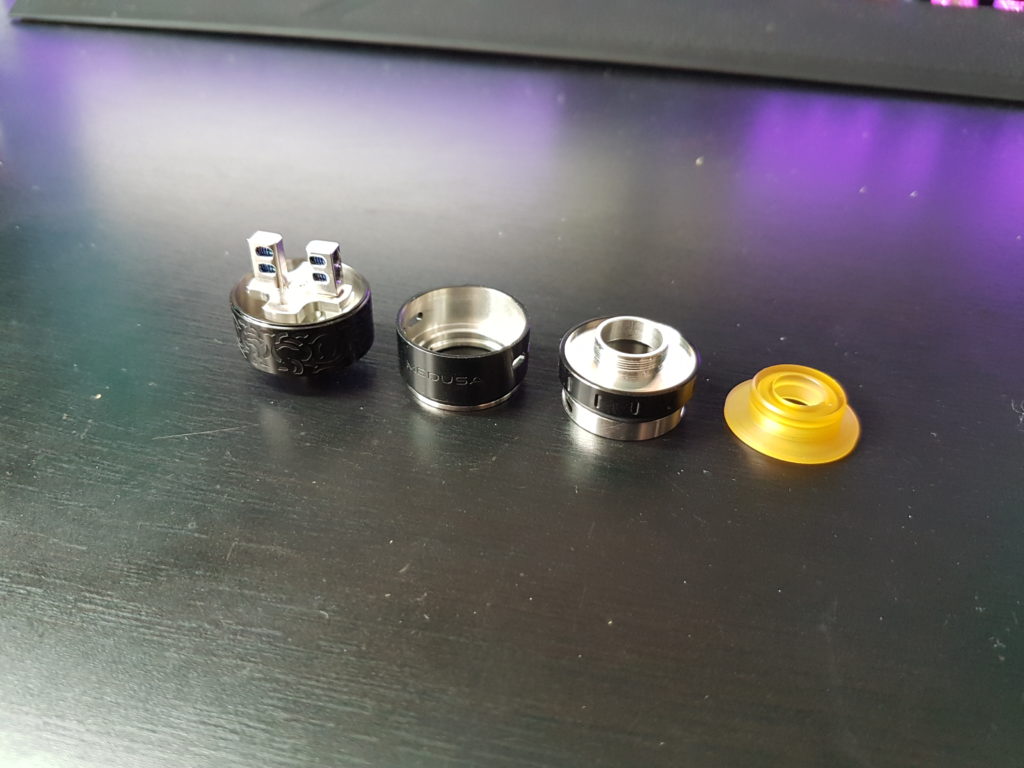 I really like the black coating on the Medusa. It seams to be very resistant to scratches.
The engraving gives the Medusa a very worthy look.
What I don't like is the brownish ultem top cap/tip. A black cap would look much better in my opinion.
However… One does not argue about taste…
I couldn't find any replacement top caps for the Medusa. But since you can screw it off, there might be coming some in the future.
You actually can vape through that ultem top cap.
If you don't like to be that close to the Coil you sure can pop on a 510 Driptip and increase the distance.
Without a driptip you definitely need to use liquids without water, or the splashes will make you go crazy.
Everything is build very good and fits great. Geek Vape simply knows how to build well.
Build and taste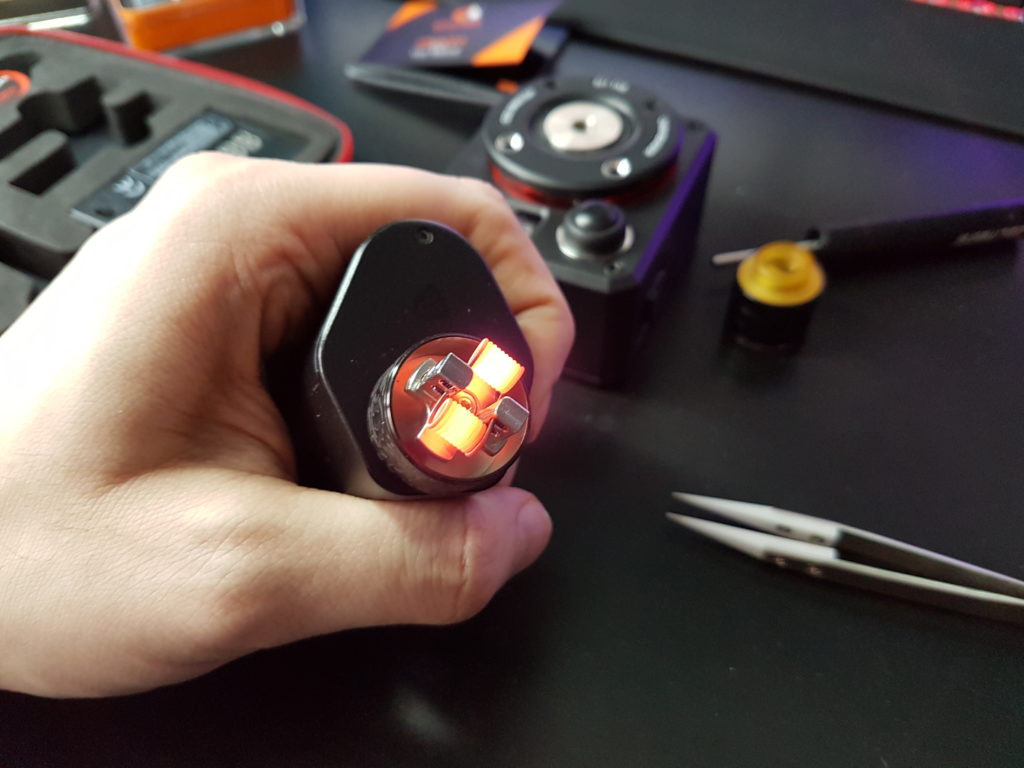 The Medusa has a Velocity-style deck which is perfect for a dual coil build.
A single coil build is unfortunately not possible since you can't keep only one air hole open.
But lets be honest… who uses a dripper to save battery life or liquid? 😛
So i build a dual Clapton with 0.77 Ohm on it and tested the sh*t out of the Medusa. 😀
The taste was very good and clean. I expected nothing else from this build.
The airflow is nice but even fully open definitely no open draw.
With a 510 Driptip on top the draw is even tighter.
I usually vape at 50-80 watts and for my vape style this air draft is perfect.
(If you get too much air you loose flavor)
But if you like to vape with 200-300 Watts the Medusa maybe will not give you the air you need 😀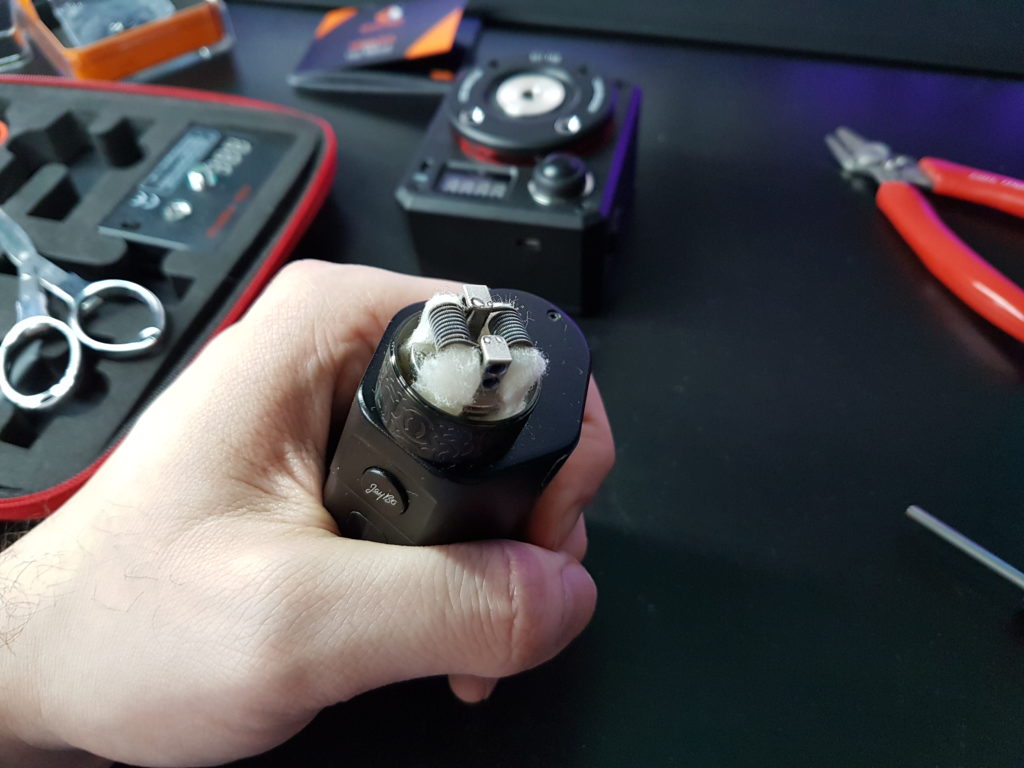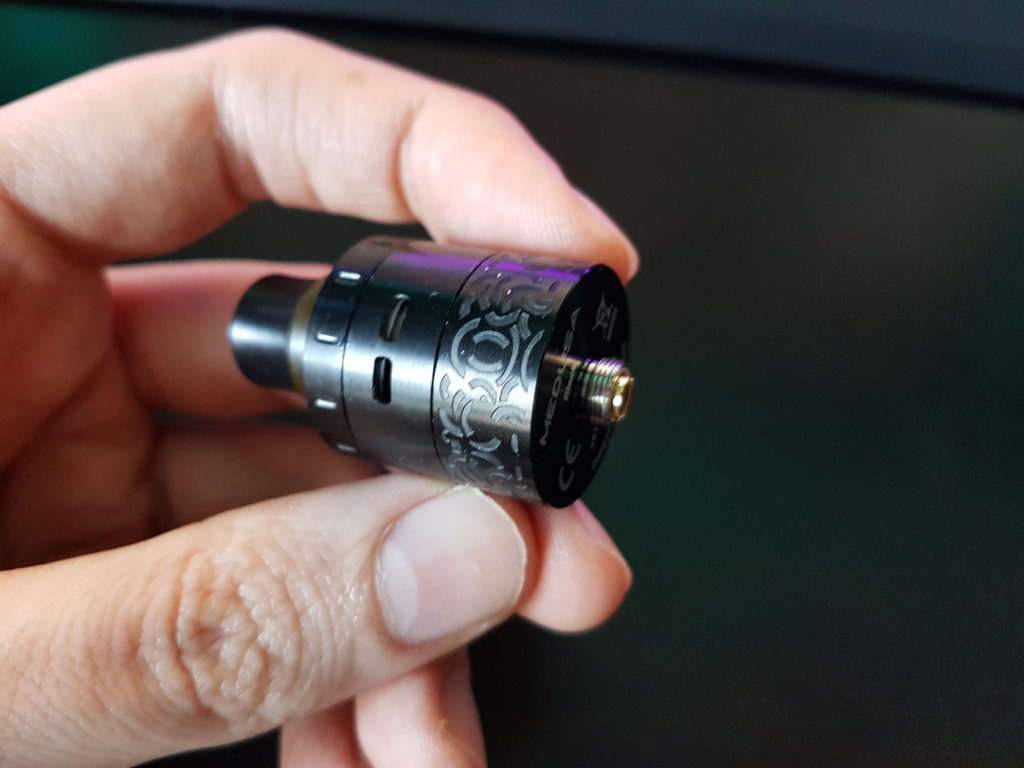 Conclusion
If you are the flavor-1-3-secound-draw kind of vaper  the Medusa will definitely make you happy.
It is easy to build easy to drip, no worries about over-dripping and if you want, you can fill in 3ml of juice to have some hours of dripping free pleasure. 😀
(Only would use the "tank" at home since i don't trust  the tank to be leak free when tilted 😀 )
Aesthetically I would change the ultem top cap and give it a bigger Drip-tip so you don't need to use a external 510 one.
I get it… they wanted to keep a low profile on the RDTA, which looks pleasing, but who wants a 1mm thin phone with only an hour of battery life? 😀
But who am I to talk about usability, since I'm the first to sacrifice usability for a good look. :DDDD
Geek Vape! Change the ultem top and you have a awesome looking and good tasting dripper.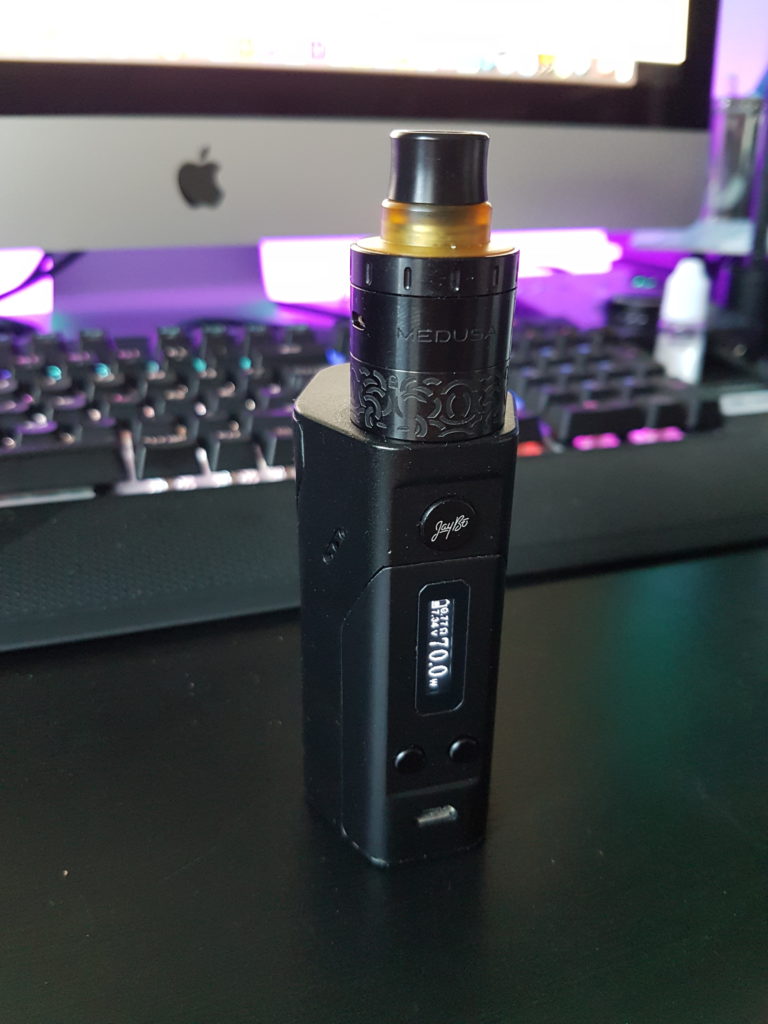 Where to get it:
Maybe in your Vape shop…
Or order it HERE and let it be delivered to you. 🙂
With the code "WWV15" you will get 15% off on your order at Heavengifts. 🙂