Here is my review about the Rabies RDA by Desire.
I got the item by heavengifts for the purpose of giving my opinion on the product.
Packaging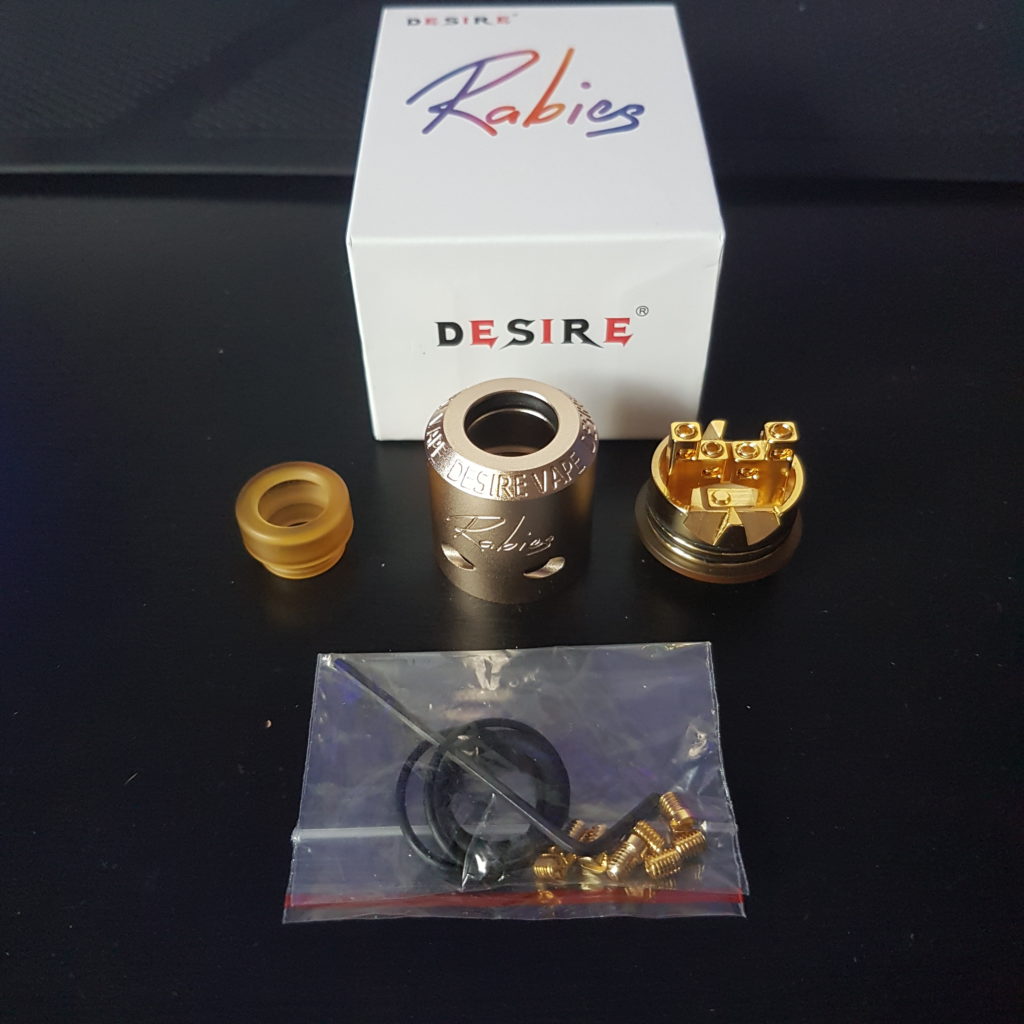 Rabies RDA
8 extra screws (with different top)
replacement O-rings
They could have included 2 premade clapton coils. 😉
Optic and Build Quality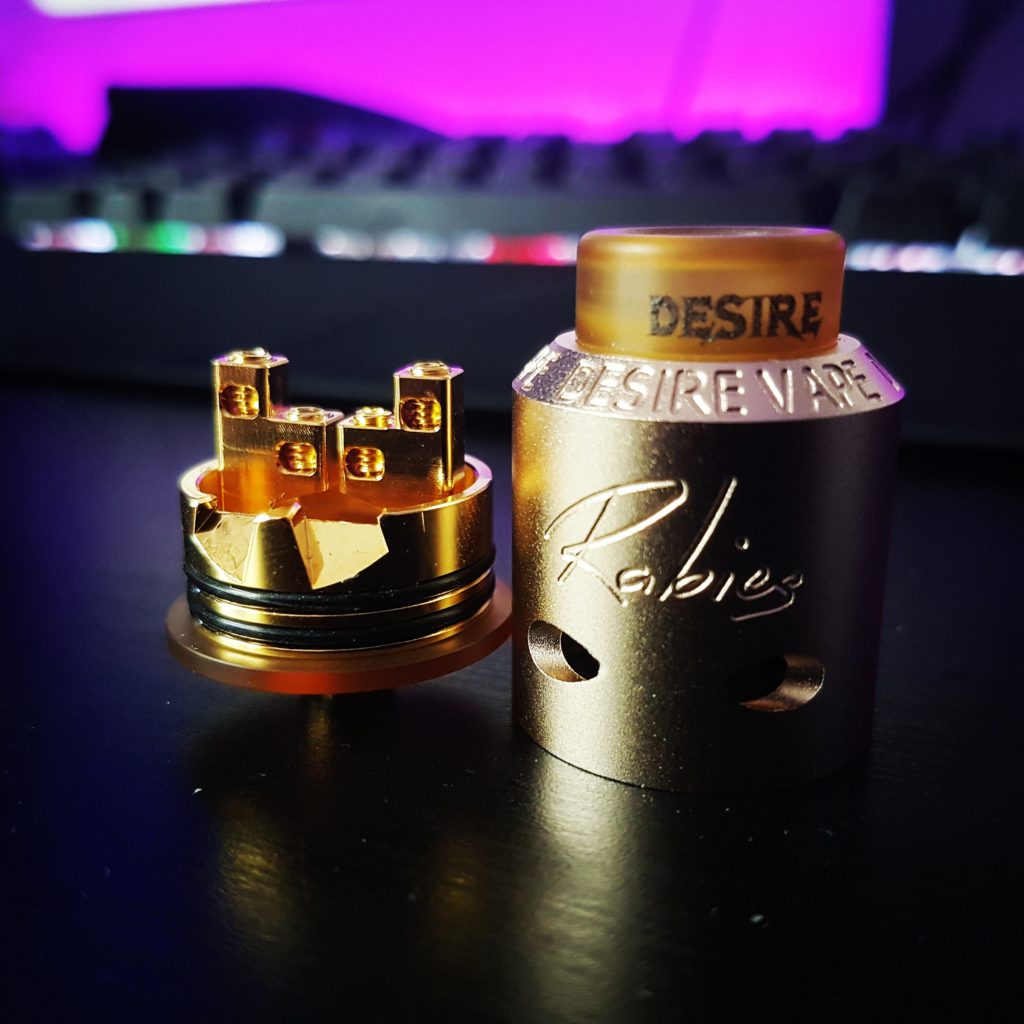 When I opend the box i was impressed by the good look of the Rabies by Desire RDA.
The rose gold looks insane.
Also the engraving on the driptip looked awesome.
I also loved the ultem bottom part of the RDA that prevents the Rabies scratching your mod.
But…
There are also some downsides unfortunately…
The biggest is that the air holes are way to sharp.
You could rasp cheese with them. 😀
I noticed it when I tried to take of the top cap and I noticed ultra thin skin rests on my finger.
Maybe it was just my RDA which was not dulled, but if not, this is something Desire should improve.
The secound criticism is not possible to improve due to the design of the Rabies.
But all RDAs which have a top cap which almost touche the Mod have the problem that you sometimes have a problem in screwing them off.
The O-rings get juicey up and then the top cap just turn on the Base instead screwing it off the mod.
Than you have to take the top cap of and use the post holes to screw it off.
This could be solves if there would be any counter in the base and top cap which goes from full open air flow to closed.
But ok that is again criticism on the highest level. 😀
Build and taste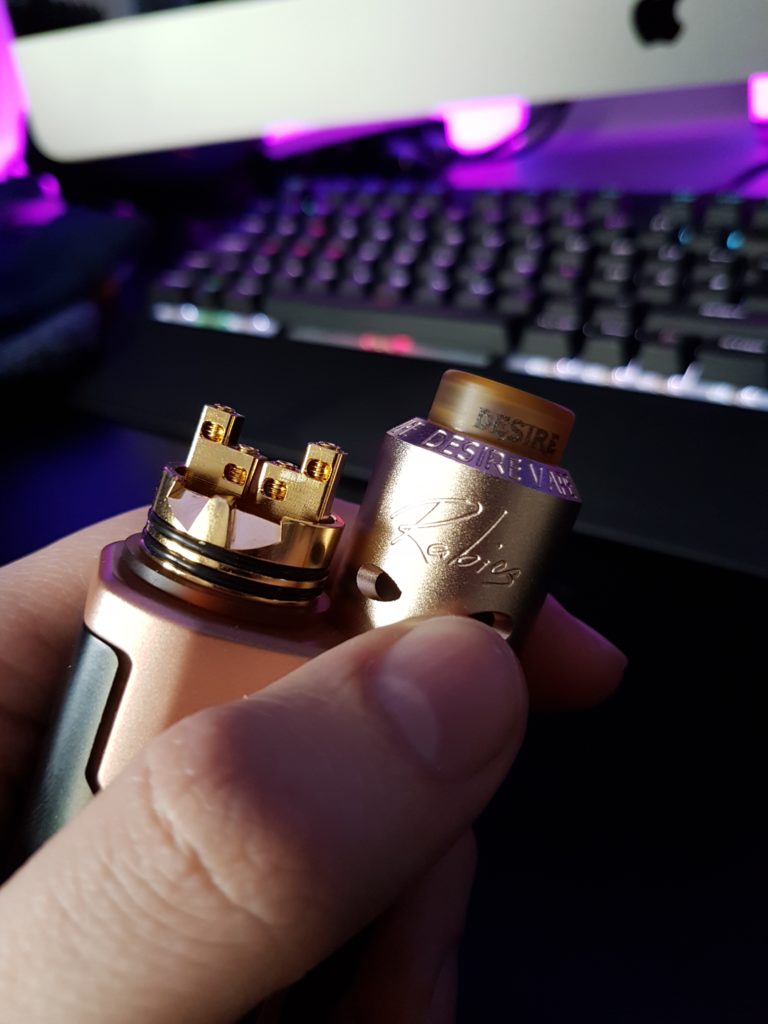 You will guess that I put a dual clapton on the Rabies like in every of my RDAs. 😀
In the pack are no coils included so you need to have coils or wire yourself.
The build deck is very easy to use and with 3 different screw-types for option you can choose the one you like the most.
Finally the taste is also what I'm used by my dual-clapton builds.
The Rabies has a open draw and if you build and wick it right the coil gets the perfect ventilation and produces massiv clouds. 🙂
Conclusion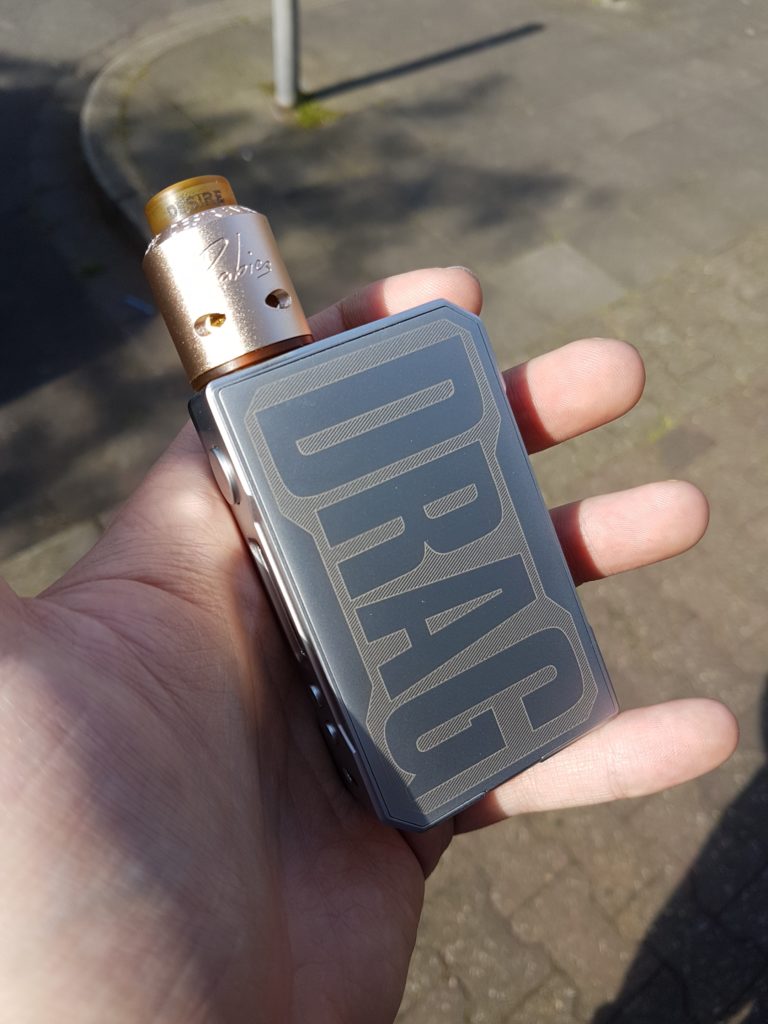 The Rabies by Desire is a pretty good looking RDA which does his job great.
Sure there are more inovativ RDA's with options for bottom airflow, side airflow, different build decks and so on…
But in the end.. how often do you use this gimmicks?
The Rabies RDA by Desire is for the people who know what build they want and just need a easy to use and sexy looking Dripper. 😀
Where to get it:
Maybe in your favorite vape shop.
Or you help me out and order it HERE:
Heavengifts even gave me this promo code so my Wild Vaper get 15% off:
WWV15